Shapers Soli Bailey Spectrum Large Thruster Fins - Single tab
The Shapers Soli Bailey surf fins are fins like the surfer former winner of the Volcom Pipe, speed and power when needed. Here in the Spectrum construction version, it offers a complex mix of Fiberglass, Carbon and Innegra to offer maximum performance. Lightweight, ultra-strong and predictable, the Spectrum gives control while remaining lively and maneuvrable.
View more
We inform you that the images presented on the website are merely indicative and may not correspond in detail to the final product.

Free shipping to Portugal Continental from 60€ purchase

In case of questions related to the exchange or warranty of your product, click here!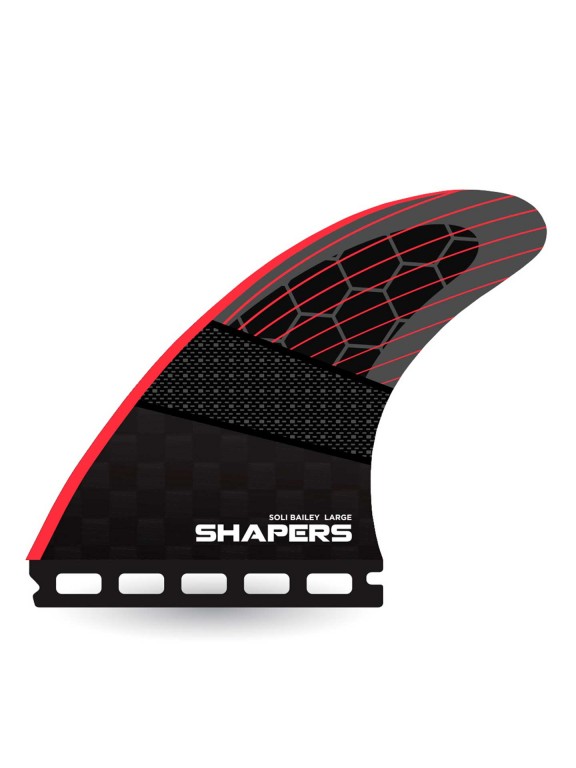 Search this Store
Shapers Soli Bailey Spectrum Large Thruster Fins - Single tab
Shapers Soli Bailey Spectrum Large Thruster Fins - Single tab
Shapers Australia
Surf Hardware