Shapers Matt Banting Stealth Small Thruster Fins - Dual tab
The MB is inspired by Matt Banting's progressive and explosive approach to surfing and is his go to setup. Designed for surfers in the large weight category and/or power surfers, the fins sweep (rake) and wide fin base provides drive and hold through sweeping turns, whilst the fins refined tips and smaller centre fin reduce drag, increase speed and provide fin release for moves through and above the lip. The MB's are made with Shapers Carbon Hybrid Technology, a construction that creates a unique tension flex that loads up and then release energy out of turns with speed, power and commitment! The MB's deliver on performance in all surf conditions and with a stiffer progressive flex pattern are well suited to powerful waves and powerful, responsive surfing.
View more
We inform you that the images presented on the website are merely indicative and may not correspond in detail to the final product.

Free shipping to Portugal Continental from 60€ purchase

In case of questions related to the exchange or warranty of your product, click here!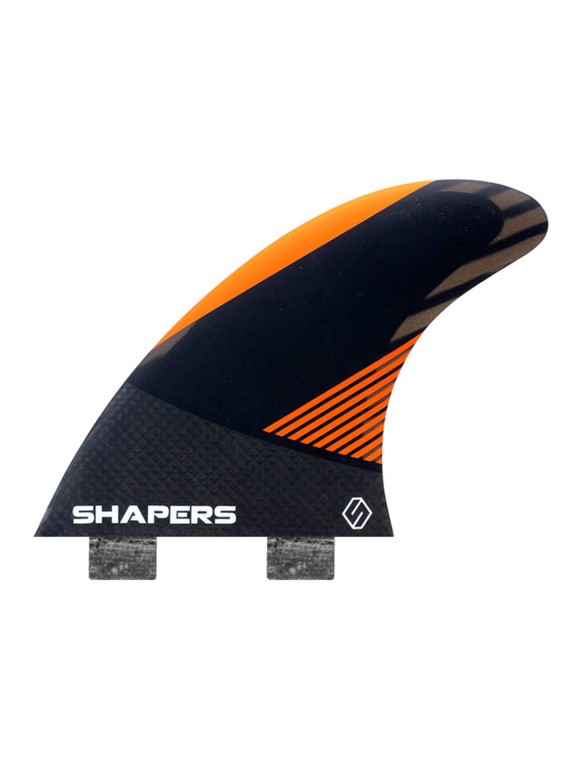 Search this Store
Shapers Matt Banting Stealth Small Thruster Fins - Dual tab
Shapers Matt Banting Stealth Small Thruster Fins - Dual tab
Shapers Australia
Surf Hardware