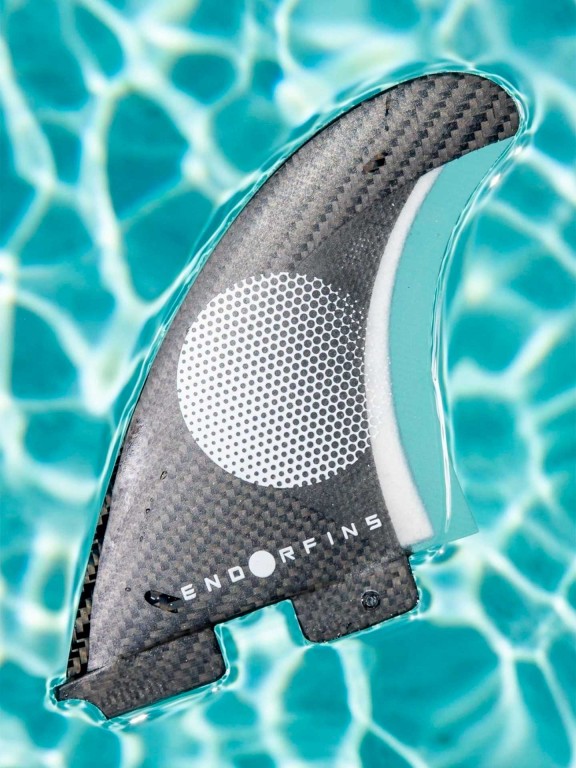 Endorfins KS1 Large 5 Fin - S2
Designed by 11 time world champ "Kelly Slater". A better build, innovative carbon inlays in Endorfins add strength and flex that enable them to be built with a core comprised of 90% pure air. As a result, Endorfins not only provide optimum performance but also literally float on water. Each set is built with a base that is compatible with either DUAL TAB FIN BOXES or SINGLE TAB FIN BOXES. The Futures compatible base on Endorfins will work just like a fin built by Futures with a Futures base. The FCSII compatible base will require two screws that will come with the fins. Endorfins with FCSII compatible bases will not click in and click out.
View more
Ref:.: FINK-KS1-5F-2-L-BKBK
We inform you that the images presented on the website are merely indicative and may not correspond in detail to the final product.

Free shipping to Portugal Continental from 60€ purchase

In case of questions related to the exchange or warranty of your product, click here!
Search this Store
Endorfins KS1 Large 5 Fin - S2
Ref:: FINK-KS1-5F-2-L-BKBK_946
Size: 
Endorfins KS1 Large 5 Fin - S2
Endorfins
Surf Hardware