Carver Yago Dora Skinny Goat 30.75" CX Skateboard
Yago Dora is a phenomenal surfer, bringing a deceptively easy style to massive airs and hair raising tube riding. But he's so much more; a gentle and respectful soul who quietly taps into vast resources of power and skill. He is a naturally talented athlete, able to bring his signature smooth surf style to his skating as well. We made his Skinny Goat pro-model with the same high performance standards he requires, ensuring that when you push yourself hard like he does, your feet stay securely locked in between the double-kick mold, and you get the quick maneuverability needed to deliver on such demanding expectations. Deck specs: Width: 9 3/4" Tail: 6 1/8" Nose: 3 3/4" Wheelbase: 16 3/4"
View more
We inform you that the images presented on the website are merely indicative and may not correspond in detail to the final product.

Free shipping to Portugal Continental from 60€ purchase

In case of questions related to the exchange or warranty of your product, click here!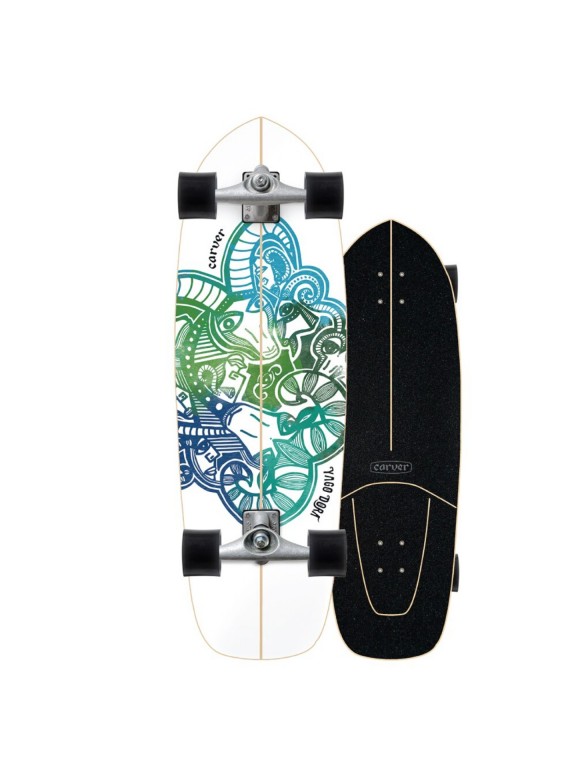 Search this Store
Carver Yago Dora Skinny Goat 30.75" CX Skateboard
Ref:: CA-C1012011023
Size: 
Carver Yago Dora Skinny Goat 30.75" CX Skateboard
Carver Skaterboards
Skateboards