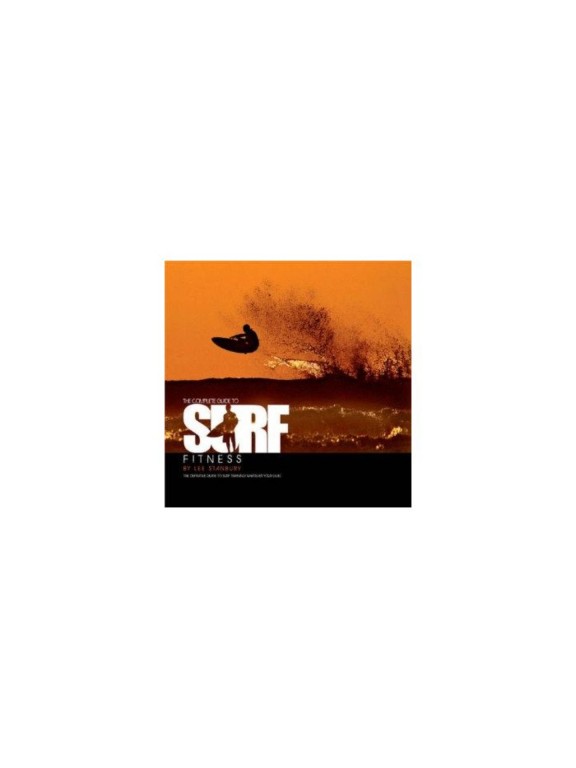 The Complete Guide To Surf Fitness Book
For the first time ever, "The Complete Guide To Surf Fitness" brings together all the latest knowledge and techniques to offer a complete fitness training programme for beginners to pros. Illustrated with over 150 annotated photos and inspiring surf images, the guide covers everything from stretching and flexibility exercises to core strength, resistance training and plyometrics. Also covered is the use of exercise equipment such as Swiss balls, Indo boards and Bosu balls as well as a swimming programme and tips for young surfers. 208 illustrated pages with dozens of exercises and workouts to help build core strength, fitness, balance and agility. There are also tips and exercises on how to warm and cool down correctly, get out the back quicker, relax during hold-downs and improve your explosive strength for faster pop-ups. Lee Stanbury is fitness coach to Oli Adams and current European longboard champion Ben Skinner who feature heavily in the book, and although the book will particularly benefit inland surfers, it's also good for aspiring pros and regular surfers who want to maintain their surf fitness through flat spells.
View more
We inform you that the images presented on the website are merely indicative and may not correspond in detail to the final product.

Free shipping to Portugal Continental from 60€ purchase

In case of questions related to the exchange or warranty of your product, click here!
The Complete Guide To Surf Fitness Book
Assorted accessories